Do you know what love is? Most books will tell you that love is a feeling, a concept that is hard to define but understood when experienced. Well, not Bell Hooks. In her book "All About Love", Hooks explores the idea that love is extolled as a feeling that you get but suggests that we would love better if we considered it a verb, a conscious act.
Bell Hooks is an African-American author, feminist, and social activist with over 30 books published and numerous scholarly and mainstream articles written. Her work spans several genres including cultural criticism, personal memoirs, poetry collections, and more.
In "All About Love" Hooks first explores the idea that having a shared definition of love can help us identify true love or lack of it in our relationships. She criticizes the way in which love is used in today's society and explains that "when we are loving we openly and honestly express care, affection, responsibility, respect, commitment, and trust". Many of us are in relationships that we think are loving but in reality, only a few of these factors are present. One can be in a relationship where there is affection and but there is no respect or trust involved, therefore true love is not present. Hooks emphasizes the importance of having a definition of love to analyze our relationships and work on expressing TRUE love.
Original and visionary, Hooks conveys how love heals the wounds we bear as a nation and as an individual, for it is the cornerstone of compassion and forgiveness and holds the power to overcome shame. "All About Love" is an essential read that will change how you think about love, our culture, and one another. She teaches us ways that we can love on a planet of love-lessness.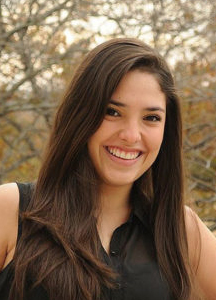 Rebeca Espinoza
Public Relations and Marketing