"No One Is Too Small to Make a Difference" Un extraordinario libro realizado por la joven activista sueca, Greve Thunberg, quien hace un llamado a la grave problemática del calentamiento global y los cambios climáticos que estamos enfrentando.
Su interés por éste problema se inicio cuando solo contaba con 8 años de edad. Fue a los 11 años, cuando inició esta campaña por concientizar sobre el impacto de ésta situación en el mundo y en el futuro de las nuevas generaciones.
Greve, diagnosticada con síndrome de Asperger, a lo que ella llama sus "superpoderes", nos permite mostrar que no hay condición, sexo o edad, que limite el poder expresar y ejercer un cambio sustancial en su entorno.
Muestra que nadie es pequeño para hacer la diferencia.
Su libro, publicado en Mayo de este año, devela la importancia de las repercusiones que como humanidad hemos creado para afectar nuestro ambiente y nos da un ejemplo de cómo una voz puede hacer eco en todo el mundo.
Greta ahora a sus 16 años, ha participado en varias manifestaciones relacionadas al tema en ciudades como Estocolmo, Davos, Berlin, Bruselas, y ha ofrecido discursos frente a organismos internacionales como las Naciones Unidas, la Union Europea y el Foro Económico Mundial.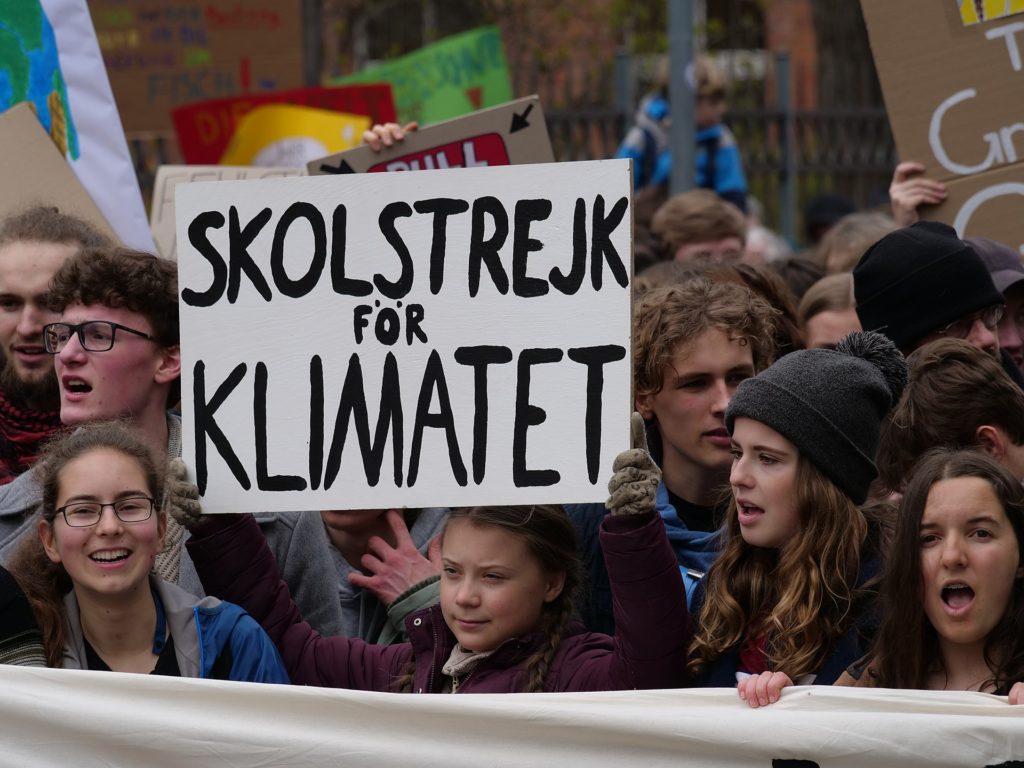 "No one is too small to make a difference", es un libro que consta de la recopilación de once discursos realizados por Greta y cuyos títulos no necesitan mayor explicación, algunos de los cuales son:
"Our Lives Are in Your Hands" "Nuestra vida esta en sus manos." Climate March, Stockholm, 8 September 2018)
"Prove Me Wrong" "Pruébame que estoy equivocada." World Economic Forum, Davos, 22 January 2019)
"Our House is on Fire" "Nuestra casa esta en Llamas." World Economic Forum, Davos, 25 January 2019)
"Together We Are Making a Difference" "Juntos hacemos la diferencia." Extinction Rebellion Rally, Marble Arch, London, 23 April 2019)
"Can You Hear Me?" "¿Me pueden escuchar?" Houses of Parliament, London, 23 April 2019) y otros.
Greta establece que la humanidad esta enfrentando una crisis de permanencia debido al cambio climático e incita a políticos, instituciones públicas y privadas, así como a cada uno de nosotros, a ser conscientes y responsables de generar un cambio positivo, que revierta los daños causados y evite peores consecuencias.
"No One Is Too Small to Make a Difference", es un libro que expresa la relevancia e urgencia de asumir este tema con seriedad, eficacia y prontitud.
Version en Inglés.
Redacción.