"The Alchemist" Paulo Coelho
The Alchemist was written by the famous Brazilian author Paulo Coelho in 1988. It has become one of the top 10 best-selling books in the last 50 years, with more than 65 million copies sold and translated into several languages. The key to its success is in part due to its simple and clear message.
The Alchemist describes the journey of a young shepherd named Santiago who is in search of a treasure that was revealed to him in his dreams, without a clear description of what it is.
During this journey, Santiago writes his "Personal Legend" and discovers his internal treasures and riches, which is what helps him overcome every obstacle in his path. In this rich, evocative, and profound narrative, Coelho extends the invitation to us to go in search of our dreams, rejecting the belief that there is a definite destiny, and showing the power of listening to our hearts.
This small book contains an extraordinary message of overcoming obstacles, highlights the importance of our steps to create our own "Personal Legend", and conveys the gravity of perseverance to achieve our goals. It is a book full of optimism and hope, for which it cannot be missing in your book collection.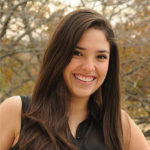 Rebeca Espinoza
Public Relations and Marketing